Jose' was born in Victoria De Las Tunas, Cuba in 1960. At the age of 5, he and his family immigrated (legally) to the United States to escape from the Communist Castro regime. The family settled in Boston, Massachusetts. Jose' learned English and attended the local elementary and middle schools in Dorchester. He was very proud to take the oath of citizenship and become an American in June of 1973. After graduating from Boston Technical High School in 1978, he went on to earn a B.S. Degree in Industrial Engineering from Northeastern University Boston, Mass. in 1983 and an MBA in Operations Management from the University of Massachusetts in Lowell, Mass. in 1987.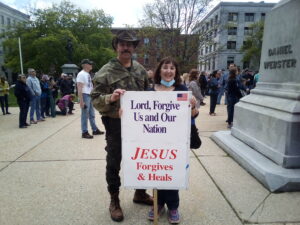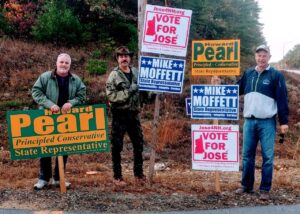 Jose' and his wife Allison have been Married since 2007.
Jose' moved to New Hampshire in 1987, he fell in love with this great State, and he has lived here ever since. He has lived in Pelham, Canterbury, Concord, Penacook, and now Loudon, NH. He has been a life-long "Reagan" Republican since voting for the first time in the 1980 election. He has been very active supporting local Republican candidates for NH State Rep. and NH State Senate seats.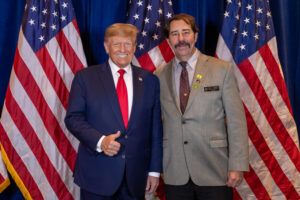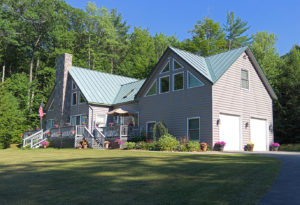 Jose' and Allison, moved to Loudon, NH in 2016 and absolutely love living in this Town.
Jose' is fluent in Spanish and his interests include Hunting, Fishing, Coin Collecting, and doing the best Cuban style Pig Roasts in all of NH.
Elected as NH State Rep. for Canterbury / Loudon 2021-2022 and 2023-2024.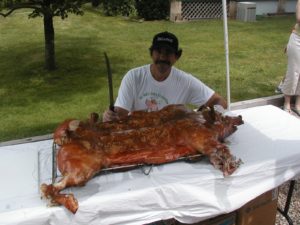 THANK YOU FOR supportING my candidacy
Thanks to all that voted for me on the September 13, 2022 Republican Primary Win.
We had a record turnout for the Primary, and I was easily able to defeat the democrat-RINO plant that ran against me by a wide 661 - 253 vote margin.
My vote count was 27.1% higher than the 2020 Primary, which means that I have great name recognition in Loudon and Canterbury. 
Thank you all for electing me to a second term at the General Election on November 8th, 2022. I look forward to serving you all for the next two years.
Please make donation checks out to: Jose' For NH State Rep.
Mail to: 83 Berry Road Loudon, NH 03307
Thank you, and God Bless. - Jose' -