Jose' was born in Victoria De Las Tunas, Cuba in 1960. At the age of 5, he and his family immigrated (legally) to the United States to escape from the Communist Castro regime. The family settled in Boston, Massachusetts. Jose' learned English and attended the local elementary and middle schools in Dorchester. He was very proud to take the oath of citizenship and become an American in June of 1973. After graduating from Boston Technical High School in 1978, he went on to earn a B.S. Degree in Industrial Engineering from Northeastern University Boston, Mass. in 1983 and an MBA in Operations Management from the University of Massachusetts in Lowell, Mass. in 1987.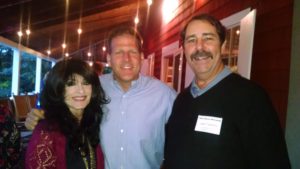 Jose' and his wife Allison have been Married since 2007.
Jose' moved to New Hampshire in 1987, he fell in love with this great State, and he has lived here ever since. He has lived in Pelham, Canterbury, Concord, Penacook, and now Loudon, NH. He has been a life-long "Reagan" Republican since voting for the first time in the 1980 election. He has been very active supporting local Republican candidates for NH State Rep. and NH State Senate seats.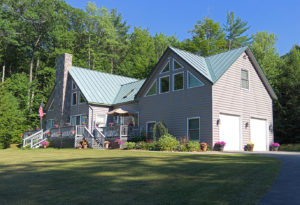 Jose' and Allison, moved to Loudon, NH in 2016 and absolutely love living in this Town.

Jose' is fluent in Spanish and his interests include Hunting, Fishing, Coin Collecting, and doing the best Cuban style Pig Roasts in all of NH.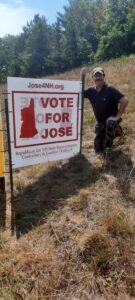 Please support my candidacy
What I need most is your vote. My Democratic opponents will make this a tough race in what is already a targeted seat by both parties. If you can't vote in these towns, you can help me by sponsoring some election pamphlets or yard signs. Even $10.00 will make a big difference.
Thanks to all that voted for me on the September 8, 2020 Republican Primary Win. Please remember to vote on the Tuesday November 3rd, 2020 General Election.
I need locations in Canterbury to put Yard Signs, please let me know if you can host.
Please make checks out to: JOSE' FOR NH STATE REP.
Thank you, and God Bless. - Jose' -